---
Welcome to the website of classic Australian rock band Matt Finish. Formed in 1979 by legendary singer-songwriter Matt Moffitt (1956–2003) and award-winning multi-instrumentalist, composer and producer John Prior, Matt Finish is best known for their hit albums Short Note, Fade Away and Word Of Mouth.
"All-time Australian classic" - Drum Media
The band currently features founding member John Prior (Adrian Belew, Roy Buchanan, Stevie Wright), Ric Herbert (Sweet & Sour, Underbelly 2, King Kong), Steve Williams (Wa Wa Nee, Jon Lord, The Party Boys), Parrish Muhoberac (Silverchair, Paul Young, Jimmy Barnes) and Phil Hall (Dropbears, Lime Spiders, Sardine V). Read more about Matt Finish on Wikipedia.
---
LIVE SHOWS
Fri 23rd Feb 2018, 8pm @ THE BRIDGE HOTEL ROZELLE > TICKETS
Sat 24th Feb 2018 @STREET MARKET CROWS NEST > TICKETS AT VENUE
Saturday 5th May 2018' @ WIN ENTERTAINMENT CENTRE > TICKETS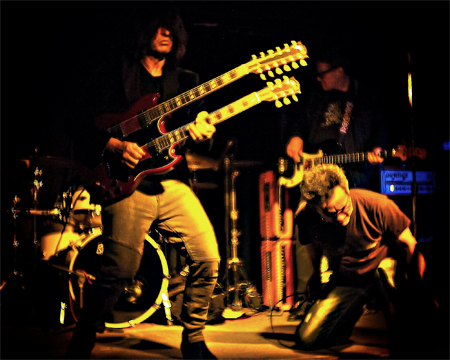 ---
Many thanks to Fender Australia, Australis Music, Tama Drums, Sabian Cymbals, Small Dog Productions, Mammal Music, Unity Gain Studios, Oz Rock Roadshow.
---
---
"For Matt Finish, it is as if music is sacred and its language a privilege."
Christie Eliezer
---
Photography: Tania Smith, Rosale Bock, Wabbit Photography
---
© 2017 Matt Finish®
---